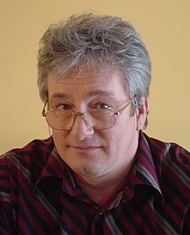 Vytautas Miškinis, Lithuania
Prof. Vytautas Miškinis is the Artistic Director of the Ažoliukas Boys' and Men Choir, Professor of Choral conducting at the Lithuanian Academy of Music and President of the Lithuanian Choral Union. Graduated as Choral Conductor from Lithuanian Academy of Music in 1976 (conducting class of Prof.H.Perelšteinas). He began his career in Ažuoliukas at the ge of seven as a vocalist, and continued as Artistic Director from the age of 25. All the achievements of the choir from 1979 have been due to Mr.Miškinis' leadership. For several years he conducted the Kaunas State Choir and Vocal Ensemble Museum Musicum. With the choirs he has won prestigious pries at numerous National and International competitions – in Marktoberdorf, Gorizia, Varna, Maribor, Tampere, Mainhausen, Nantes. Currently Mr. Miškinis is an Artistic Director and Chief Conductor of the All-Lithuanian Choir Festival. He also lectured and held seminars on subject of Musical education and conducting in Lithuania and many other countries. He has participated in numerous National and International choral events as composer and advisor.
Mr. Miskinis also has led workshops in numerous cities. He worked as a member of Jury at International Choir and Choral Composition Competitions in Tolosa, Spain; Marktoberdorf, Lindenholzhausen, Gelnhausen, Bochum, Germany; Cambridge,UK; Neerpelt and Kortrijk, Belgium; Maribor, Slovenia; Tallinn and Tartu, Estonia; Riga, Latvia; Budapest and Debrecen, Hungary; Aalst, Belgium; Arezzo,Rimini, Italy; Choir Olympic Linz 2000; Austria; Choir Olympic Busan 2002 Korea; Choir Olympic Bremen 2004 Germany; Suwalki, Poland,World Choir Games Xiamen 2006,China; Bergen, Norway; Tours, France; World Choir Games Graz 2008, Austria; World Choir Games Shaoxing 2010 China; Neuchatel, Switzerland ;Tonen-2000 Festival, Netherlands; Manila, Philippine etc. Vytautas Miškinis has composed aprox. 350 religious motets a'cappella, 15 Masses, Magnificat, Cantatas, Musicals and aproximately 400 of secular songs, which are performed by choirs throughout Lithuania and the rest of Europe. In 2002 as a composer was nominated by the title "Author of the Year". In 2010 Publishing House Carus Verlag, Germany recorded CD "V.Miškinis Portrait" (choir Consonare),Hyperion in UK published CD "The Time is Endless" (choir of Royal Holloway).